Utah Commercial Umbrella Insurance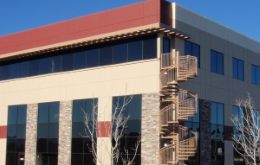 In today's business world having a basic General Liability Policy may not be enough. Depending on the type of business you operate, you could be at risk from one of the increasing number of lawsuits that are filed each year or some other unforeseen occurrence.
Commercial Umbrella and excess Insurance is intended to pick up where your General Liability, Commercial Auto or Employer's Liability policies leave off. So, your Commercial Liability policy won't "kick in" until your other policy limits have been reached. Not having enough coverage for your business in salt lake city, utah, ogden, utah, prove, utah logan, utah st george, utah} and surrounding areas could leave your business vulnerable.
Umbrella Coverage Options
How much insurance coverage does your business need? There are a number of factors to consider.
Type of business you own
Type of coverage you have in place already
The assets you're looking to protect
Any risks that are not completely covered
Provides excess limits over scheduled primary Businessowners Liability, General Liability, Business Auto Liability, and Employers Liability policies;
Drops down to replace primary coverage once the primary aggregate limits of liability have been exhausted by claims payments; and
Affords broader coverage, for some risks and under some circumstances, than primary policies (subject to a self insured retention).

It is important to remember that the Commercial Umbrella policy is a stand-alone policy that contains its own coverage, exclusions and conditions. The Commercial Auto and BOP or policies must be written by insurance companies to be eligible for our Umbrella program. All Underlying Policies must be scheduled on the Umbrella to ensure coverage is appropriate to all underlying exposures. The minimum liability limit for scheduled underlying policies is $1,000,000 for all coverages except Employers Liability where the minimum limit is $500,000.
Most clients who are eligible for a package programs are also eligible for a Commercial Umbrella policy at competitive rates and Express quoting is available.

The minimum Umbrella limit is $1,000,000 and the maximum available limit is $10,000,000.