Utah Workers Compensation Insurance. utah workers compensation fund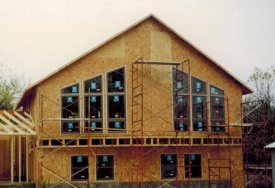 What is Workers Compensation Insurance?
Workers compensation insurance protects your employees and your business from work-related accidents, illnesses, and even death. Nearly every state requires that employers have insurance to cover medical costs and lost wages for workers who are injured or become ill on the job. If you don't carry workers compensation insurance, you could be liable for these costs, and be subject to fines or penalties by the state.
Workplace injuries happen even in the safest of workspaces. Even if your employee has health insurance, you are responsible for their medical costs if they suffer a job-related injury or illness. In addition, the worker is entitled to a percentage of their regular wages during the time that they are unable to work due to their injury or illness. These costs are covered by workers compensation insurance. If you don't have insurance, you will have to pay these costs out of pocket.
You need Workers Comp Insurance if your business:
Is ready to hire your first employee
Has one or more full time employees
Has one or more part-time employees (in most states)
Utah law requires you to have workers compensation for your employees.
How does Workers Compensation work?
The cost of workers comp insurance is paid by the employer. It is simply a cost associated with having one or more employees. Unlike other kinds of insurance for employees, like health insurance, the cost of workers compensation is not shared between the employer and the employee.
While the employer must bear the cost of workers compensation insurance, consider what would happen if your company was not insured. You would likely still be required, under state law, to cover your employee's medical costs and lost wages in the event of a work-related accident, illness or death. In addition, you would be subject to fines or penalties from the state if you were not insured
Examples of Workers Compensation claims:
Workers compensation insurance offers broad coverage designed to protect your business and your employees. Here are some examples of what could go wrong and how it could be covered:
While placing a box on a high shelf in the warehouse, an employee inadvertently knocks down another box, which lands on their head. The employee is taken to the hospital and is diagnosed with a concussion. The doctor requires the employee to remain in the hospital for 24 hours and to stay on bed rest for a week. Workers compensation insurance could pay for the cost of the employee's hospital visit as well as a portion of their wages for the missed week of work.
A data analyst spends most of their workday using their computer. They begin to notice discomfort in both wrists, which turns to pain as the day goes on. Their doctor diagnoses carpal tunnel syndrome, and recommends surgery. The cost of the surgery is covered by workers comp insurance, as is a portion of the employee's wages while they are out of work to recover.
An electrical subcontractor is working on a rehab of an old building. The electrician accidentally cuts a live wire and is electrocuted. The worker survives, but has a lengthy hospital stay and rehabilitation before they can return to work. Workers compensation insurance covers the worker's medical costs and a percentage of lost wages.
Make sure your business is fully protected
To make sure your business is fully protected, consider adding other Hiscox business insurance coverage in addition to workers comp insurance. Hiscox offers three types of business liability insurance, any of which can be bundled with a workers comp insurance policy to provide the comprehensive insurance protection that your business needs.
General Liability
General liability insurance, also known as commercial general liability insurance (CGL) protects your business from another person or business's claims of bodily injury, associated medical costs and damage to property. General liability insurance is required to purchase workers comp insurance
Workers compensation waiver.
Visit the Utah labor commission and complete the application for wavier. Insurance companies do not do this.
What is the difference between Health Insurance and Workers Comp Insurance?
Health insurance covers injuries or illnesses that happen off the job, but most employers are required to have W.C to cover their employers when an illness or injury happens at work. No matter how safety-conscious a company is, injuries sometimes happen at work. If you run a business, it's important to understand the difference between workers comp insurance and health insurance.
Health insurance covers preventative care as well as illnesses and injuries regardless of the cause. Health insurance pays for some of the costs of treating an injury or an illness, with some portion of the cost paid for by the patients, usually in the form of a co-payment or a deductible.
Workers compensation insurance covers not only the cost of the medical care related to the work-related injury or illness, but also a portion of the worker's wages.
What happens to someone who gets injured or ill on the job?
Let's face it – sometimes people get injured or ill at work. If a worker is injured during the course of their work duties, or if they become ill due to their job, their condition may be considered to be work-related. In these cases, the employer may be required by law to pay for the worker's medical care as well as part of the wages they would have been paid if they had been able to work.
Employees who cannot work because they were injured or became ill on the job are entitled to a percentage of their normal compensation. This expense is paid by workers compensation insurance as part of the claim.
Workers Compensation Insurance: the employer's perspective
As an employer, it may seem that workers compensation insurance is an expense you'd rather not incur. If you also provide health insurance for your employees, it may feel as though you're paying twice. But there are solid reasons why you need this important coverage.
You are responsible for the costs associated with an employee's work-related illness or injury, whether you are insured or not.
A workers compensation claim, regardless of whether it is covered by insurance or not, includes replacing a percentage of the wages of an employee who cannot work due to their illness or injury. Your employee can focus on recovering and getting back to work rather than worrying about supporting their family.
You could be fined by the state if you have employees and do not have workers compensation insurance.
You could self-insure for workers compensation, but you would be required to show significant financial resources to cover any potential claims.
If you're building a business and you're ready to hire your first employee, good for you! You have a lot of things to think about – finding the best person, training them, maybe even having enough work for them to do.
One thing you may not have thought about is . Workers compensation protects your business and your employees in the event that an employee gets ill or injured on the job. Here's what you need to know.
WC coverage is mandated by the state.
Texas is the only state that does not require that every employer has workers compensation insurance. The requirements vary from state to state, so if you have employees in more than one state, you need to understand what each state's laws are. The US Department of Labor has a state on its website. Significant fines can be imposed for failure to carry the proper coverage.
It doesn't matter what industry you are in.
Sometimes people think that workers comp is only for companies in labor intenisive industry that require physical labor. Even if your employees are sitting in front of a computer all day, you still need to protect them.
Workers comp covers illness, injury and even death.
If an employee is injured or sickened on the job or because of a work-related activity, workers compensation insurance pays their medical costs and a percentage of their lost wages while they are unable to work.
A workers compensation claim is costly.
According to National Council on Compensation Insurance data from 2016, the average claim for lost time from work was $29,100. The average indemnity claim was $23,900, for a total average claim of $53,000. This is money that will come from your bottom line if you're not insured – in addition to any fine the state may assess.
Self-insurance is an option for larger firms.
Some employers choose not to purchase workers compensation insurance, preferring to take on the risk of a workplace injury or illness themselves. Most states allow this, provided that the company can show that it has the financial ability to pay any claims that may arise. A California company, for example, needs to show that it has a net worth of over $5 million and net profits over $500,000 each year for the past five years in order to apply to self-insure.
You can buy workers comp and liability insurance at the same time.
.
You're required to have workers compensation insurance, but you don't need to pay too much for it.
Let our experts correctly classify your employees. This is the single most important thing to help save money.
Be aware of an audit. If your business grow, so does your payroll. Use a real time payroll option to stop any surprise audit and money owed.